Our book
Toon and Hans share their insights on how to present clearly and convincingly in their book. 'The floor is yours' is a standard reference that should be on the desk of every researcher and professional.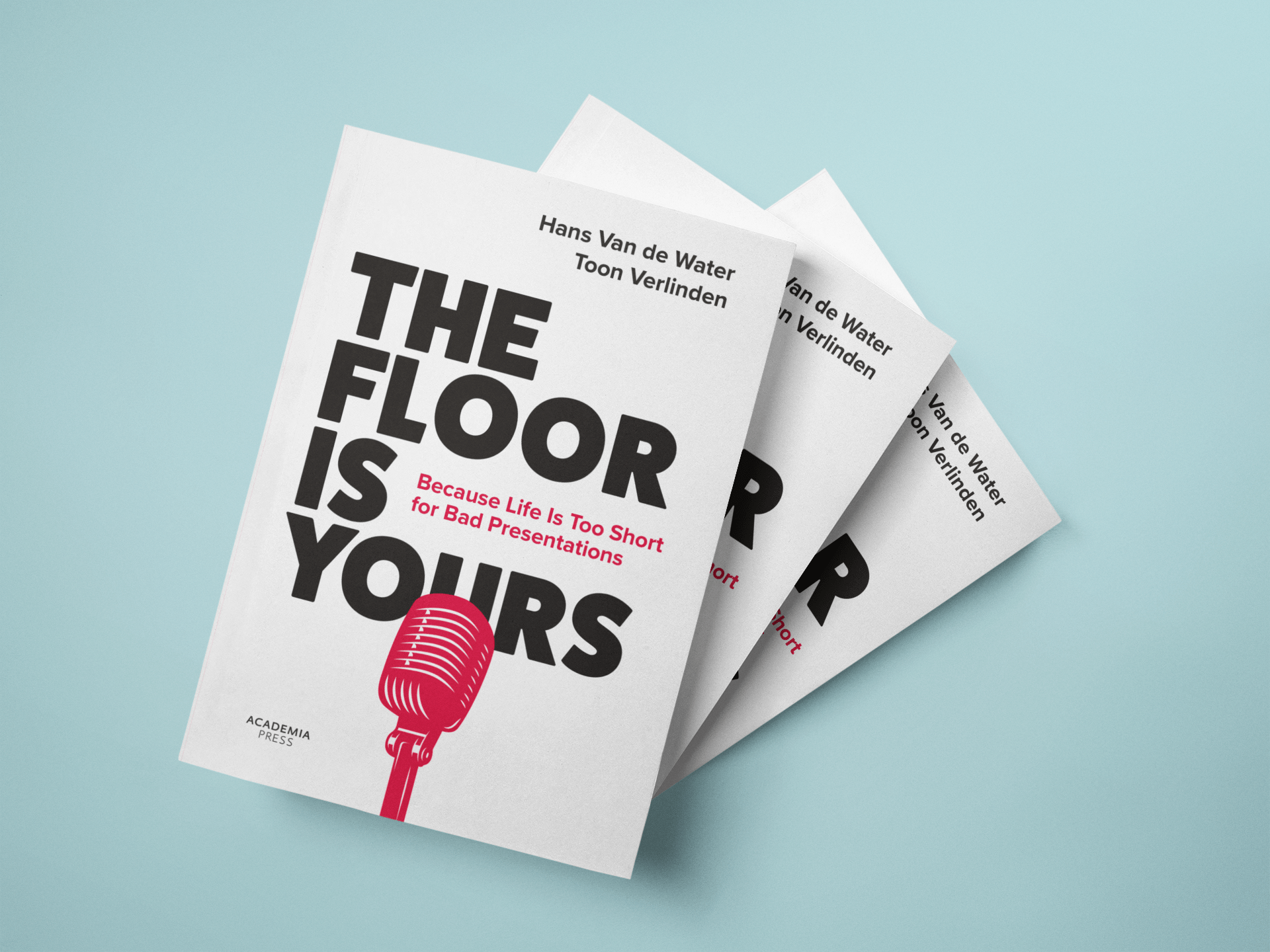 The floor is yours
Do you regularly give presentations to a large or small audience? Would you finally like to give a presentation that not only puts no-one to sleep, but also yields results, attention or even a sponsorship?
In 'The floor is yours: Because life is too short for bad presentations' we provide you with bite-size tips to wow with your presentation. Not enough time? A boring or complex topic? Nervous? Insecure? We have a solution ready for every problem.
And because bad presentations are so recognizable, we also show you how not to do it.
€ 29.99 for the book, € 22.99 for the e-book