Boeken
Toon en Hans delen hun inzichten over hoe je helder en overtuigend presenteert in twee boeken. 'The floor is yours' is het standaardwerk dat op het bureau van elke onderzoeker en professional thuishoort. 'Hoe presenteer je online?' zoomt in op wat spreken voor de webcam anders maakt en hoe je er de beste resultaten mee boekt.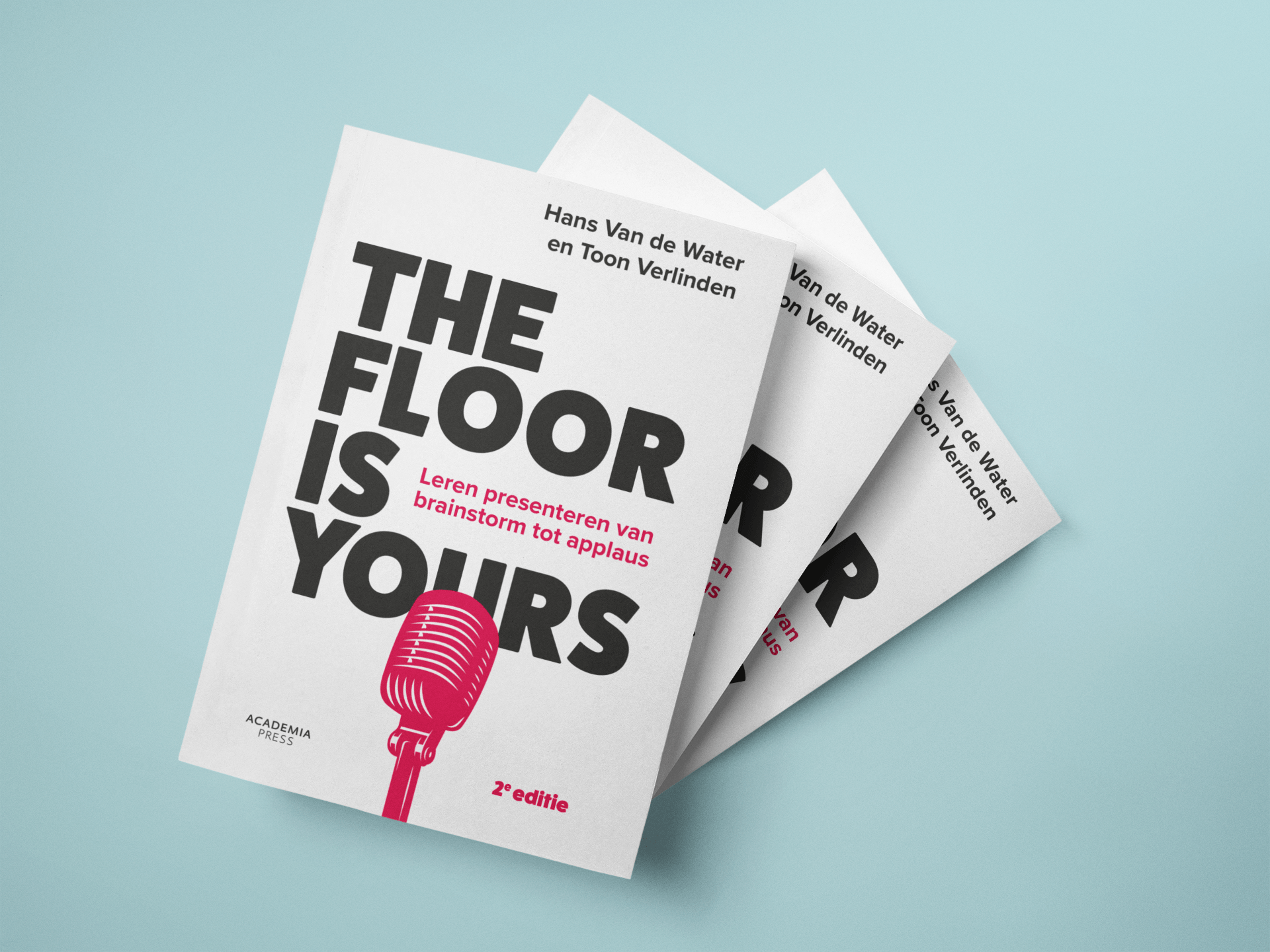 The floor is yours
Geef jij regelmatig presentaties voor een groot of klein publiek? Zou je eindelijk eens een presentatie willen geven waarbij niet alleen niemand in slaap valt, maar die nog resultaat, aandacht of sponsoring oplevert ook?
In 'The floor is yours: leren presenteren van brainstorm tot applaus' geven we hapklare tips om te scoren met je presentatie. Weinig tijd? Een saai en complex thema? Last van stress? Te introvert? We geven je voor elk probleem een goede oplossing.
En omdat slechte presentaties zo herkenbaar zijn, tonen we ook hoe je het zeker niet moet doen.
€ 29.99 voor het boek, € 22.99 voor het e-book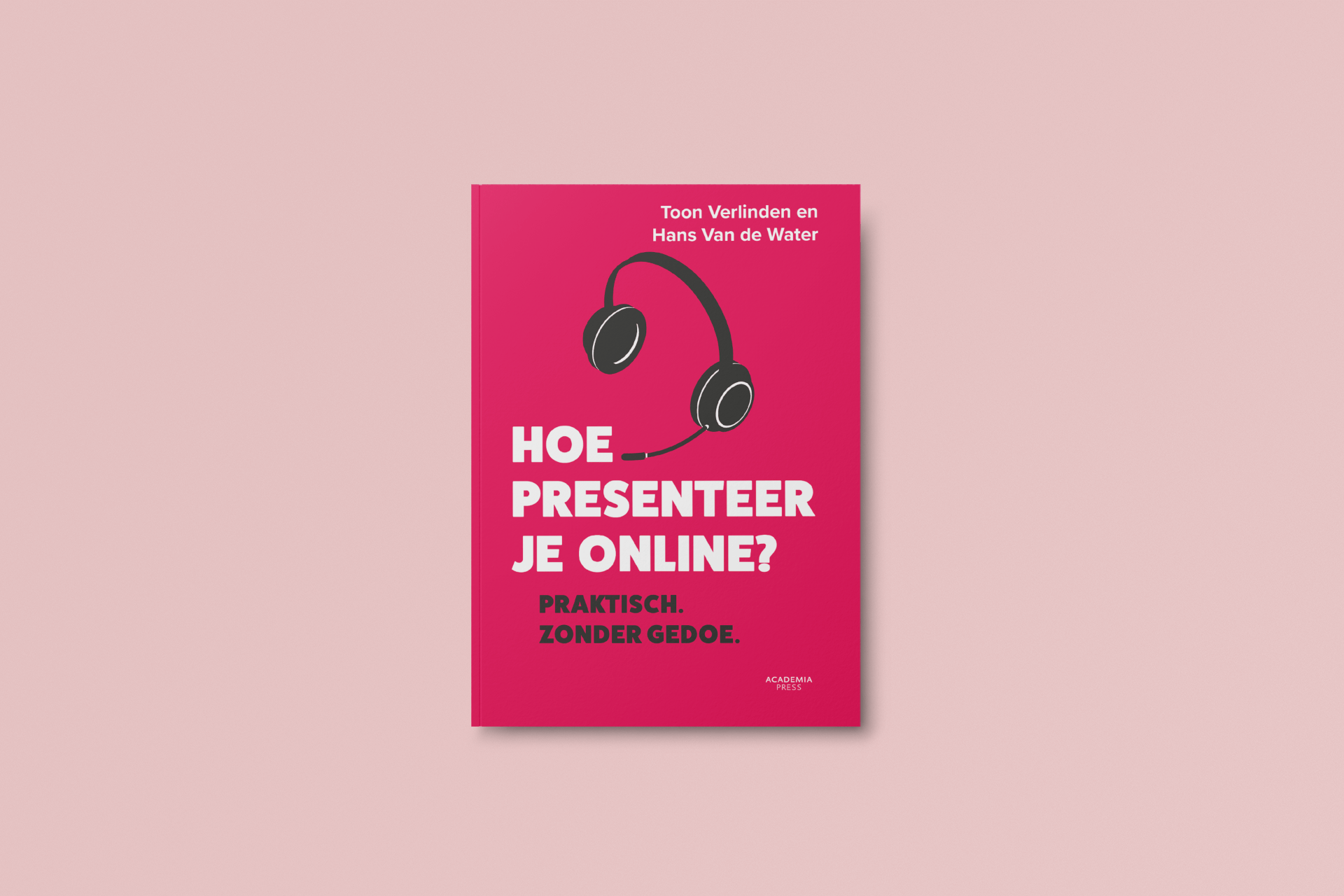 Hoe presenteer je online?
Een pandemie waardoor je je thesis of doctoraat online moet verdedigen? Een vergadering van thuis uit? Of een online les voor studenten uit alle windstreken? Er zijn verschillende redenen waarom je een online presentatie moet geven.
Maar hoe pak je dat aan? Hoe houd je de aandacht van je publiek vast en zorg je ervoor dat ze volhouden tot het einde? Want vergis je niet: online is je publiek nog sneller afgeleid.
€ 15.99 voor het boek, € 11.99 voor het e-book