Keynotes
Are you looking for a keynote presentation that will add an instant energy boost to your conference, team day or New Year's event?
We would love to get your audience excited about clear communication. How? With a customized story, recognizable bad & good practices and concrete tips to get started. We can assure you, no one has ever fallen asleep during one of these.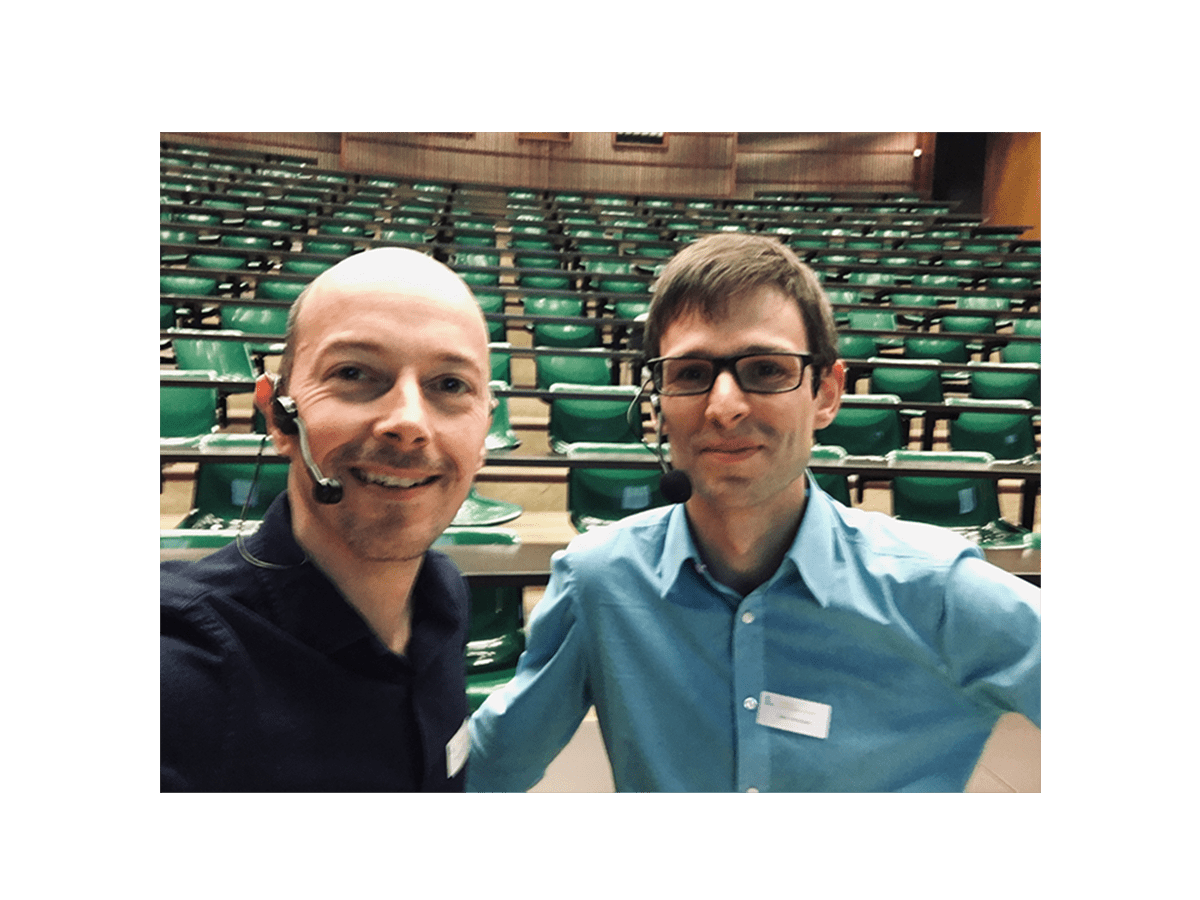 What you can expect from us
A relevant message

Think of all the presentations that are given in your organization throughout the year. And what do people really get out of them? Generally, very little. Why? Because we never learned to do this well. Let us show you how it should be done. With impact.

That provides value to your audience

Empty chatter won't change the world. We give you concrete and applicable tips. You'll have no more excuses to continue twiddling your thumbs.

By a dynamic speaker

Toon Verlinden and Hans Van de Water will give you their all. Watch them crawl into a box, stand on a table, or even release a flutter of butterflies: if it helps to get our message across, we'll do it. Always tailored to the target audience.
Some examples
Research day

For their research day, the VIVES University of Applied Sciences invited us to give a lecture. All participants received a copy of our book.

Study day

On the communication study day of Epos, the National Agency for the Erasmus+ program in Flanders, we presented a keynote 'Who is hungry for your story? The importance of clear and convincing communication'.

Policy day

For KOCA vzw, we presented a keynote during their policy day, together with an overview of the most important insights of the day.
Toon Verlinden came to speak at our policy day. He spent the entire day with us and wrapped things up with a keynote presentation based on what he had seen. He sent us on our way with a coherent story and plenty of enthusiasm to continue working on our policy plan!

Sophie Ampe

Policy officer KOCA vzw
In combination with our book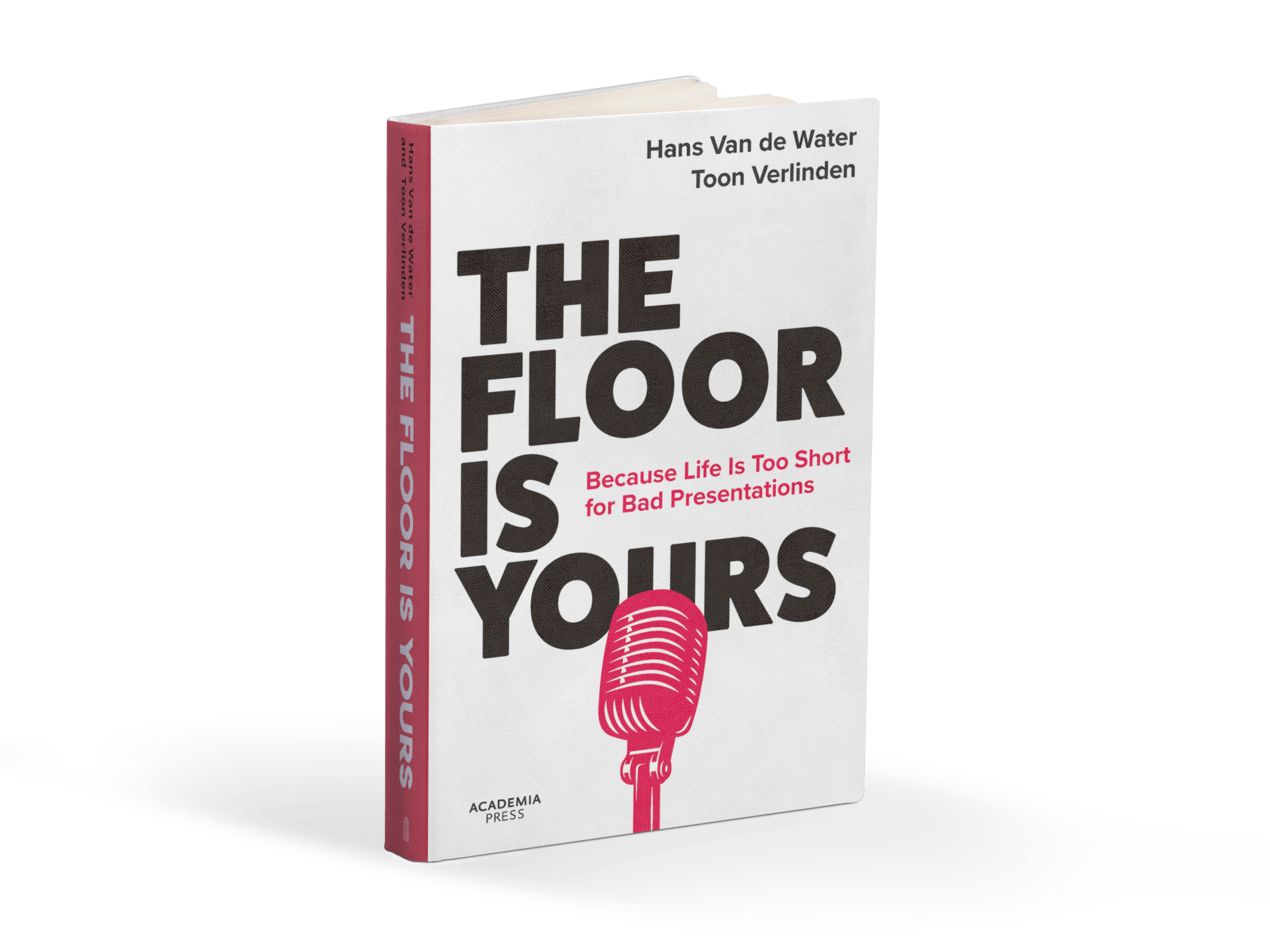 The book 'The floor is yours: Because life is too short for bad presentations' is the ideal addition to our keynotes. It explains step by step how to build a clear and convincing presentation, with concrete examples and useful tools that the reader can implement immediately. A "must read" according to Jan-Willem Toering, director of the Royal Dutch Chemical Society (KNCV).
Would you like to gift a copy of the book to the attendees of your event? This brings the price of the book down to just € 20 each (excluding VAT), instead of € 25.99 in stores. Also available in English.
Indicative price for a 20 minute keynote presentation: from € 890 (excl. VAT and travel), depending on the topic and location.