The floor is yours
Because life is too short for bad presentations
Do you regularly present for a large or small audience? Do you feel insecure, or struggle with timing? Or are you worried that your audience will doze off? Are you ready to finally give a presentation that works and delivers results?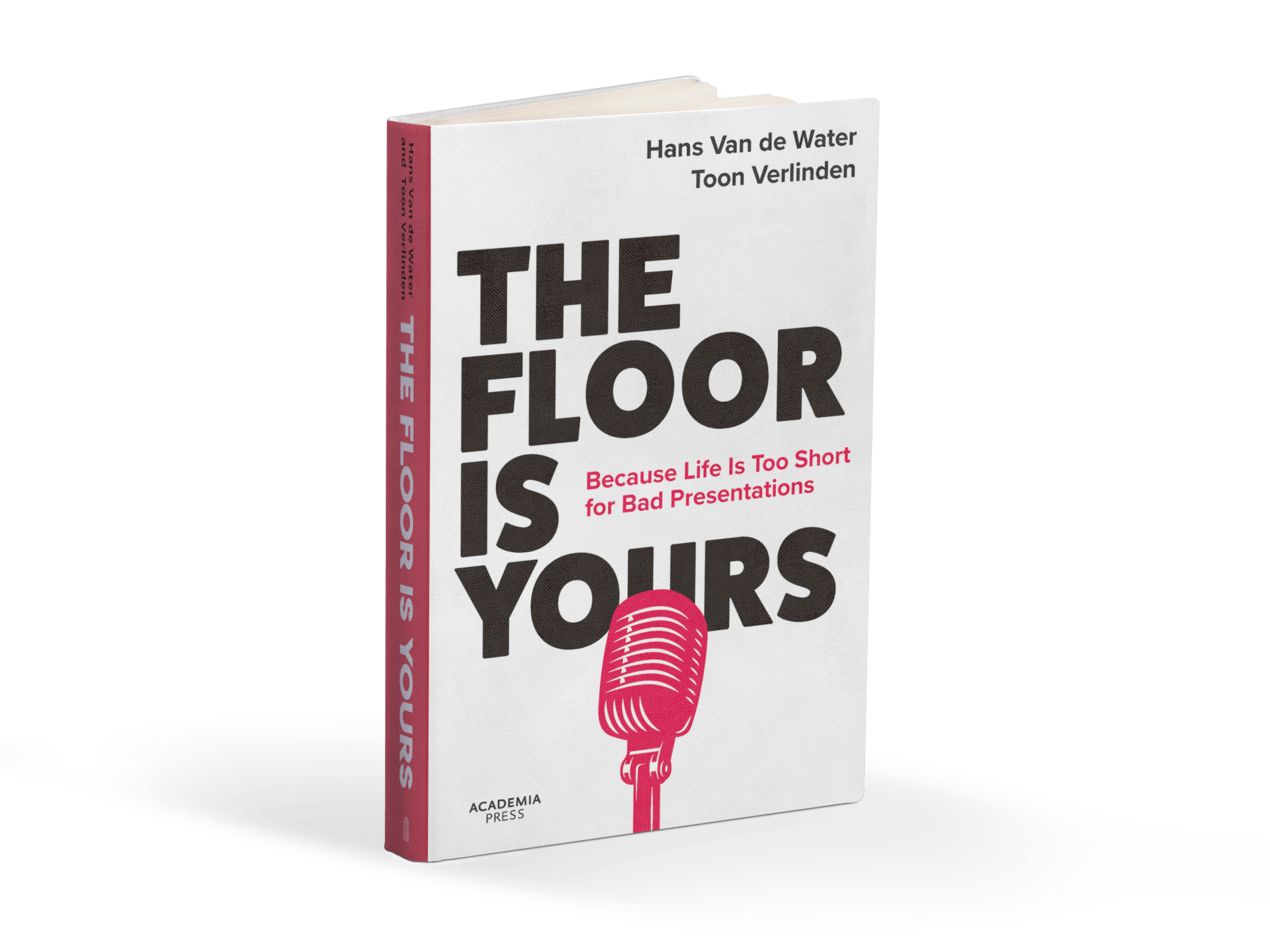 We not only give you bitesize tips to wow your audience, but also offer a solution to any problem you are struggling with.
Have a complex topic?
Are you feeling insecure?
Or stressed?
This book will show you that giving a presentation does not need to be a nightmare. You will not only learn how to engage your audience and achieve results, but you will also find very recognizable and funny examples of bad presentations. To show you how not to do it.
Price

€ 29.99 for the book, € 22.99 for the e-book

Language

Available in English and Dutch

Sneak peek
What will you find in this book?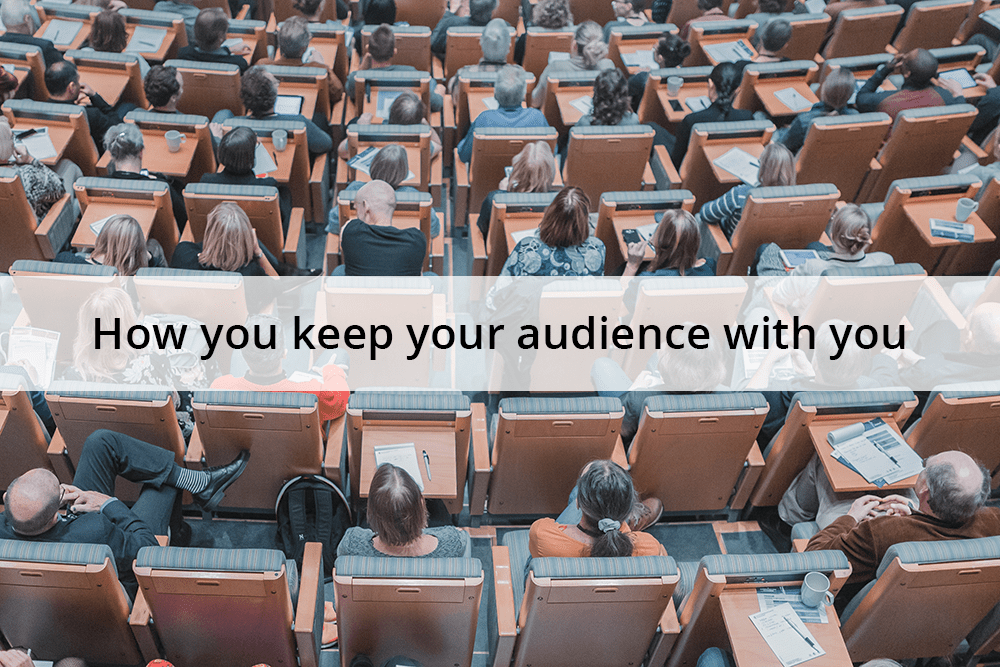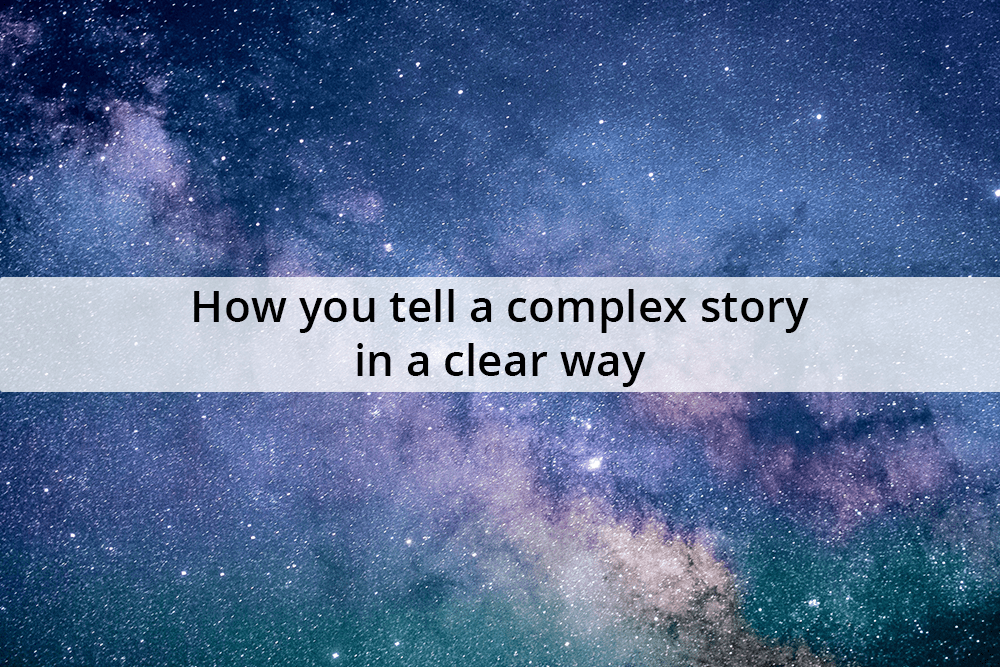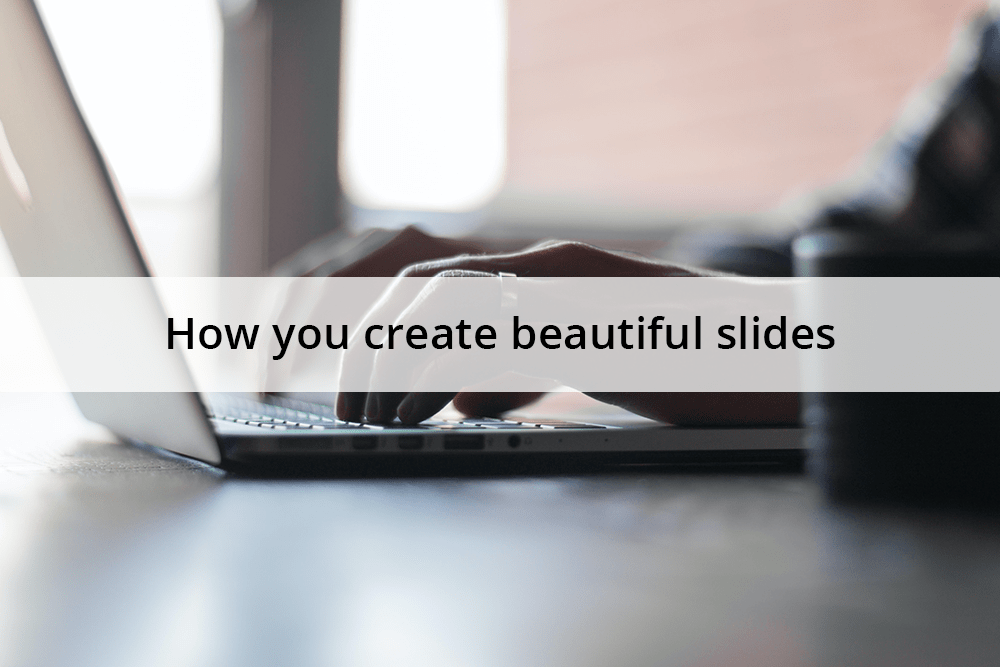 Your book should be mandatory reading! Presenting has never been so much fun and I have never received so many compliments about my presentations. I applied your tips during a pitch for an FWO application. That pitch helped me get the scholarship.

Leentje Moortgat

Researcher at the Faculty of Business and Economics, University of Antwerp

How can you convince the world of your message? The Floor is Yours offers you the DOs and DON'Ts of sharing your story. A must-read.

Koenraad Debackere

Professor Economy and Business Administration KU Leuven

Easy to read, and funny too. Essential reading for anyone who wants to learn to present a complex message in a clear and convincing manner.

Jan-Willem Toering

Director Royal Netherlands Chemical Society (KNCV)

For beginning to seasoned presenters: this book offers something for everyone. With the tips and tricks from The Floor is Yours up your sleeve, get ready to step out of your comfort zone and have your audience hanging on to your every word.

Sooike Stoops

Expert Press and Public Communication VIB

Hans Van de Water and Toon Verlinden are on a mission: to help us communicate better. Doing so with their user manual containing the big and little secrets of powerful communication. Excellent work!

Tim De Kegel

Director of Communication Janssen Pharmaceuticals

Every scientist should be using this book as a reference for his or her next presentation. I have certainly picked up many new tips.

Stephane Berghmans

Managing Director Technopolis

Some of our engineers blast their audience with facts and figures. How can we stop this? The useful tips and tricks from The Floor is Yours can be applied immediately and are a guide for engineers in creating engaging presentations.

Nancy Vercammen

Managing director ie-net engineers association

Transparency is a growing core component of the European research programs of the future. The general public wants to be informed. The floor is yours is an excellent guide for scientists who want to communicate with the public, as they should.

Philip Van Avermaet

Working as head of Department of Economy, Research and Innovation (EWI)