Presenting your PhD in 20 minutes: how do you get started?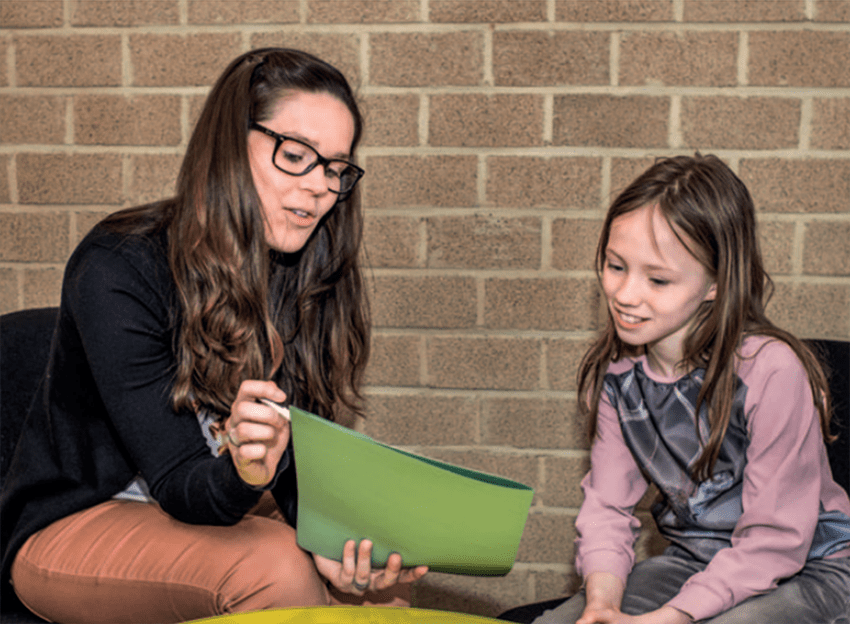 "One of the best presentations seen in Corona times." This sentence comes from the jury report, following the PhD defense of Elien Bellon (KU Leuven). Her research focuses on metacognition in the development of primary school children's mathematical cognition. She was asked to explain her PhD to a jury and a diverse audience in twenty minutes. How exactly do you go about this?
With sweat beading on her forehead, she decides to enlist the help of The Floor is Yours and sends us the following message:
"I already attended a workshop with you in the past and have read your terrific book. Soon I will be defending my PhD and the university has asked me to do this online.

I generally enjoy giving presentations, but am feeling a bit apprehensive about giving an online talk. Normally I draw my energy from seeing a live audience in front of me. How should I approach giving an online presentation?"
We schedule a time to meet. Beforehand, Elien provides me with an audio pitch in which she briefly outlines her research.
I quickly notice that she has all the elements for a stellar talk: a passion for her research and a captivating story. All she needs to do now is clearly bring her story across, and she will be all set.
During the first session I share with her the following tips:
Develop a new storyline. Compare a presentation to a travel blog. While you would love to share every detail chronologically, what the audience wants are the highlights. Push your thesis or recent publication aside for a moment and instead pull out a blank page to draw up a new storyline.
Focus on a goal. What would you like to achieve with your presentation? The goal often seems to be to share as much as possible in the shortest possible time. But Elien's goal is to give the jury a clear picture of her research and show them that her approach is valuable.
Start with a simple version of your story. In your introduction, immediately tell the audience where you are headed and what exactly the challenge is. So, before diving into the depths with them, first explain your course of action.
Make it concrete. Elien's research focuses on math skills among primary school children, and more precisely metacognition. She provides a general definition of the term, but as long as her audience does not clearly understand this, it will not stick. Instead, first share with your audience an example or a concrete application, and then move on to a definition.
The result
Elien begins to apply our tips. According to university guidelines, she must pre-record her presentation. She decides to make an animation video, with a personalized avatar explaining her research. For this, she uses the Powtoon software.
The day of the online defense, the jury and the audience will first view the video and that will be followed by a question round. We're excited to hear the reactions!
What does the jury think?
The jury's immediate reaction is one of praise: "You should certainly consider taking part in presentation competitions. You did very well, both in terms of content and design. Everything was very clear, even for non-experts."
Also Elien's colleagues and external attendees are very enthusiastic about the video. At last they now understand the full picture of her research. Elien's social media accounts see a sudden uptick in new followers and she receives several emails with targeted questions about her research.
Elien: "I couldn't believe the number of messages I received from people who had found me through Twitter. They asked where they could read more about my research. By creating an animated video I had attracted plenty of attention. I put a lot of time into it but would definitely do it again. Now if someone asks me about my research, I simply share with them the link to my video."
What tip would you give to fellow researchers?
Elien: "Don't be afraid to say: "This is how I see things." Otherwise your message will be lost. I used to have trouble using language that, in my mind, was very black or white. I always wanted to communicate dozens of nuances. I now discovered that you can easily poor those nuances into your answers during the question round."
How you can improve your online presentation
Will you soon be defending your doctoral or master's thesis online? Do you need to present your research online? Or are you struggling with the lessons you now teach your students from home? We help you on your way to communicate your message clearly and convincingly online. How?