Top speaker also on top at your event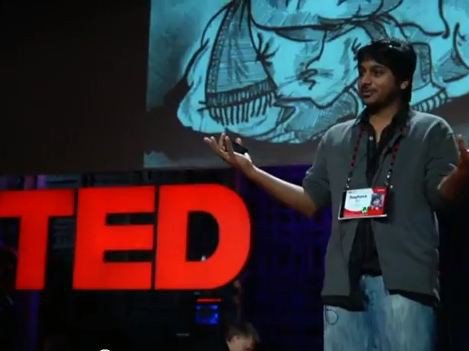 You are blown away by a certain speaker. This guy received a standing ovation. How perfect would it be to have him also speak at your event? Sound familiar?
You've gotten in touch and convinced him to appear on your stage. But once there, this guy hardly hits the mark at your event. His story is all over the place. The spark in his eyes is far gone.
The problem?
The speaker hardly prepared, barely knows what he is talking about and is not putting himself out there.
Why does he do this?
Any speaker can have a bad day, but the real issue is a lack of motivation.
TED does it
Imagine being invited to speak at a Long Beach TED Conference. In a natural desire to impress, even with an overbooked agenda you'll surely make room for this.
Motivate!
Your event will likely not have the status of a TED conference, so naturally you will need to find different ways to motivate your speaker.
The video gives us three interesting insights:
1. Create a mission
TED's mission is 'Ideas worth spreading'. Clear and motivating. How will your event change the world? Make sure to highlight this and convince your speaker of it too.
2. Create an experience
Speaking at a TED Conference is an overall experience. From the jittering nerves during general rehearsal to the 'fun on stage'. Which experience do you have in store for the speakers at your event? What is in it for them?
3. Guide the speakers along
Inform your speaker well. What are you expecting from their contribution? Who will be in the audience? What will that audience be longing to hear? Ask the speaker to share with you his or her presentation beforehand so you can still have a say in it.
Do it yourself: PechaKucha
Sounds good, but how go about it? Why not try PechaKucha out for yourself, a presentation style where every speaker is granted 20 slides that are shown for 20 seconds each.
The advantages? Your speaker is being offered an intriguing experience and will no doubt be well prepared. No one wants to fail on stage.
Interested in PechaKucha? Read all about it in '80% success with PechaKucha'.