Why your presentation should not be anything like Facebook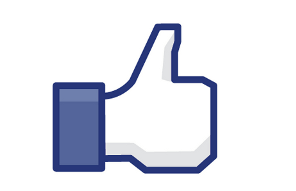 Imagine life being a string of Facebook posts.
A latte macchiato on a sunny day, attending a festival together with good friends, completing that 10K event, discovering the hidden temple of Angkor and posing for a picture beside potentially the next Nobel prize winner.
Research presentations are often very similar to Facebook.
You see only the success stories:
All experiments are a success
Motivated, 365 days of the year
A series of publications, captivating international conferences and everyone pats you on the shoulder
But what is the life of a researcher really all about?
There are plenty of rough patches, loneliness looms over you like a menacing monster ready to swallow you whole, and only a handful of experiments are actually a success.
'You must understand that fundamental research consist of doing experiments that will rarely have the outcome that you expect or are hoping for. Only few experiments are a success. More often, nothing will come of them at all.'
'I just wanted to throw the entire experiment out the door'
The Polish Ania Jeszka, once a researcher herself, ended up throwing in the towel. She had become tired of the lonesomeness in the lab, the 'every man for himself' atmosphere and being frowned upon asking dumb questions at conferences.
'Too bad no one knows what not to do', Ania says. 'Researchers just don't talk about their mishaps.'
Should you include your mishaps in your presentation?
Researchers should make it a habit to talk more about the obstacles along their way. Every researcher will come across them at one point, so why not come prepared. Advice from experienced researchers could be extremely helpful.
Presentations of everything running smoothly are dull.
I see it all too often: in one straight line the problem definition leads to the solution, all of this linked together by a series of experiments each providing exactly the expected results.
Instead I'd rather see a thrilling road movie with a streak of obstacles along the way.
It's all about the lessons to be learned.
Did your experiment not give you the expected result? No problem, you will have likely discovered something else, which in turn will lead you to a new experiment, or even a very useful insight.
And yes, failure is sexy.
At the FuckUp Nights entrepreneurs gather to share the fiascos throughout their careers. Science flops are a hit on social media and there's even a rise in books being published on the topic.
What do they all have in common? These are all tales of trial and error, livened up with humor and self-mockery:
We have to first fail to then rise above.
So what was your big flop? And what did you learn from it?