Professional photos for your posters and presentations
"Google" is typically the answer to the question "where did you get the photos for your presentation and posters?"
And yet, there are two issues with photos obtained through Google:
In many cases, the photos are not royalty-free.
All too often the resolution is too low.
This leads to people using pictures like these: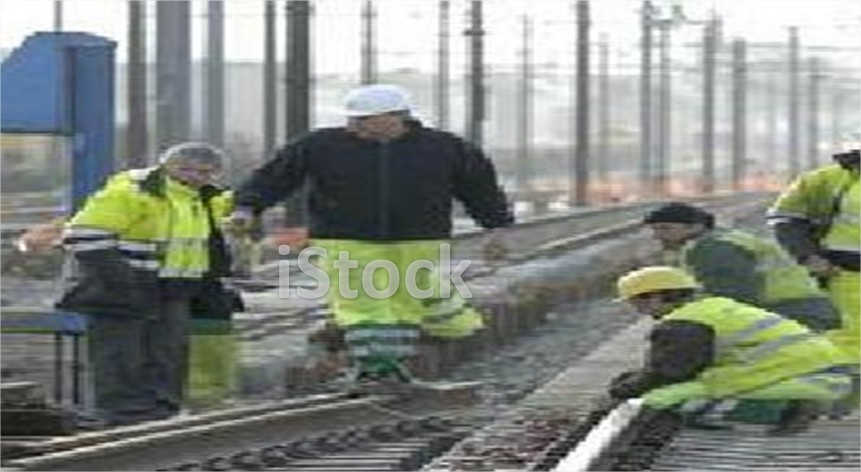 Since we would like to avoid seeing pictures like these going forward, please take a look at the six places listed below where you can find high-quality, royalty-free photos.
These sites will be the key to making your presentations look more attractive and more professional.
1. Compfight.com
This photo search engine utilizes Flickr's massive photo library. Include "creative commons" in your search and you are on your way. Are you maybe looking for a picture of a key? (Hey, I don't know what your research is about. It could very well be about keys 🙂)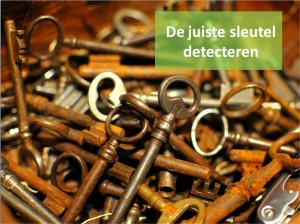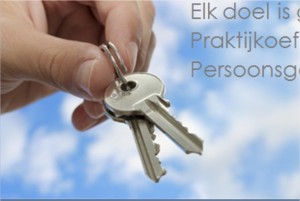 2. Getty Images
You may be familiar with the name Getty images from the newspapers. The largest online photo library in the world started making its images available for use for free on blogs and websites in March 2014 (unfortunately, this excludes presentations). Each and every one of these images is high-quality work.
3. Snapwi.re
This is a fun alternative to the established photo libraries. Here's how it works: you post a request, for example "child drinking water". You determine how much you'd like to pay for this image (starting at €5), and the professional photographers of Snapwi.re start working on your request. The more you are willing to pay for your image, the better the photographers will be that work on your request.
After a while you will collect a number of submissions. Can't find anything that fits what you are looking for? Simply select not to purchase any of them and cancel your request. If you do find something you like, simply buy it.
4. Shutterstock & iStock
Shutterstock and iStock are brothers (or sisters, depending on the gender of websites…) Both offer high-quality stock photography. As long as you keep in mind to avoid cliché images, you'll be able to find excellent photos and illustrations here.
5. Fiverr
Speaking of illustrations, are you already familiar with Fiverr? It offers custom drawings, illustrations, designs, anything really, for very low prices.
Fiverr offers pretty much any service that can be delivered online. You can find anything here. Looking for a nice illustration for your poster? A logo? An English language voice-over for your video? A translator? You can even send in a song, and find someone who can teach you how to play it on the guitar. All great stuff, but for your presentation, I suggest you start in the Illustration & Design section of the site: https://www.fiverr.com/categories/graphics-design
As always, not all services are created equally. Check ratings, reviews and descriptions before you order something. I personally have had nothing but good experiences here.
6. The Nounproject
The Nounproject focuses on icons. Icons are useful because they can very effectively convey a concept without excluding or offending anyone.
For example, if diversity is the focus of your research, it can be difficult to capture this in a photo without excluding any particular group. Solve this by using an icon instead.
Your topic is prostitution? A photo can work and would certainly get some attention, but it may be difficult to find an appropriate one. An icon can fix this problem.
One of our workshop participants was working with handicapped children. Naturally, it can be difficult to find relevant pictures of handicapped children that can be shared with the world. Once again, an icon can help in this situation.
The Nounproject offers icons for just about anything you can imagine. You can use the icons free of charge if you include the name of the author. Or you can choose to pay for the image, which then won't require you to attribute it to its author.
7. Google images
I know, at the beginning of this post I referred to "Professional photos for your posters and presentations". But I'd be remiss not to include this non-professional one.
If only to point out these two warnings, just in case you rascals decide to continue using Google images despite my kind advice:
Pay attention to resolution. Google images are often of a quality too low for use in presentations, let alone posters. If you look for photos for a presentation, make sure you select "large" or "medium" under advanced search options. For posters, only look for "large".
Pay attention to royalties. Contrary to popular belief, images found via Google are not automatically free to use. And this is a good thing. Otherwise, anyone could google "Toon Verlinden" and use my photos for free without my permission. Who knows which ads my work would suddenly appear in!
About creative commons
Files found on the Nounproject and Compfight are freely available under a creative commons licence. This means you are allowed to use them free of charge if you:
use them for non-commercial purposes (research typically is non-commercial in nature)
include the author's name. There are no rules about how prominent the name should be, or its location.
For blog posts I typically include the authors' names at the bottom of the post. For presentations, I include a slide at the end mentioning the names of the authors. I won't actually show that slide during workshops (because it isn't really relevant in that setting), but I will include it if I send you those slides.
There you have it. I hope that the next time you're asked where you got your photos from, your answer could very well be different than simply "Google".