How to write and send newsletters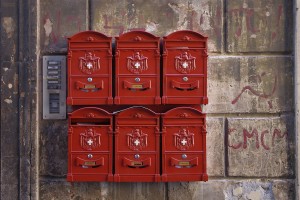 Instead of aiming to improve your presentation skills, this blog post will show you how to share your research with the world.
A newsletter is an excellent way of getting in touch with your stakeholders. Forget about newsletters filled with only news (which is all too often not even read), but also focus on mailings such as these:
You're conducting practical research into cultivating tomatoes and want to organize a training for interested farmers. You will need to get in touch with these farmers.
You want to keep people posted on the research group's progress, accomplishments and events being organized.
You want to publicize a remarkable result, a book or publication you have just released.
You want to invite your users group to the upcoming users group meeting.
You may already be including this kind of information, but chances are that you are sending it out as no more than a plain-looking Outlook e-mail.
Now, wouldn't it be far more appealing for your readers to find in their inboxes a nice professional mailing containing images, clear links, even video clips? You aren't receiving our mails as plain text, are you?
In this blog post, we'd like to share with you how to compose such a newsletter. Better still, we'd like to convince you of its benefits and leave the technical explanation to this helpful video clip.
Which service?
Start by choosing a newsletter service. At The Floor is Yours we have opted for Mailchimp. Its free version allows you to send out 12,000 mails per month to up to 2,500 contacts. This seems like more than enough for a research group! Other services such as AWeber offer only paying services.
Disclaimer: We receive absolutely no compensation from Mailchimp. We just really like a service like this that enables researchers to communicate with their audience in a professional manner.
What's the use?
You want to communicate professionaly about your research (group).
Customize your newsletter, including your choice of logo, colors and links.
Have all your contacts at a glance. Even create different contact lists for different groups. As for us, we have a Dutch and English speaking list of contacts, plus a list of persons interested in our Poster course. No more endless Excel sheets of mail addresses.
Manually add or delete contacts.
People can easily unsubscribe when they are no longer interested in your information. No more spamming anyone with unwanted e-mails.
Have access to plenty of statistics: view how many people actually click open your e-mail messages, and calculate your reach.
With just a couple of button clicks, you can even add a signup form on your research website, allowing visitors to subscribe to your newsletter.
Why not?
Creating a mail template and writing content is time-consuming.
With a 5-person contact list, this may not be worth the effort.
Your communications department is against it, claiming they won't have control over the content. (This is negotiable. After all, they can't screen each of your regular outgoing mail messages either, right? J)
Want to get started?
Check out this video to learn how to send out a mailing/newsletter using Mailchimp. Interested in a certain fragment? Look for the time notation next to the bullet points. You will learn:
How to create an account (0:58)
What to find on your dashboard (2:00)
How to create a contact list and import contacts (from Excel, for instance) (2:40)
How to create and customize a new mailing or campaign (6:15)
How to copy an existing campaign to create a template for a new one (14:00)
Where to find statistics on your mailings (how many people read them) (15:20)
How to manually add new contacts to your list (17:11)
For advanced users: how to create a signup form on your website (18:15)
Try it. You'll like it!
In conclusion
Mailchimp is the perfect tool for a research group wanting to go beyond sending out plain-looking Outlook messages.
Use it to connect with people on a professional basis every once in a while, bringing them up to date. I would not suggest sending out a monthly update newsletter (although it is possible). Those letters are often quite arduous and difficult to keep up. Instead, why not stick to sending out announcements when they are truly called for.
Good luck! And keep us posted on your results!