Scientifically justified pastimes
It's summer. That time of year when your inbox contains more out-of-office replies than actual replies. Things have quieted down at work.
And you may just find yourself looking for some internet distraction. But even in quieter times, scrolling on Facebook, Twitter or Instagram may not always be helping you make the best use of your time.
That is why we have for you this list of scientifically justified pastimes.
Watching exciting talks or discovering new ways of presenting science to the general public will definitely help you better communicate your research.
No need to look over your shoulder the next time you're twiddling your thumbs. Go on and click on through this list!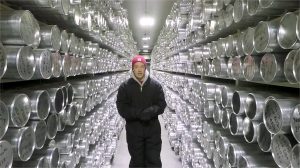 Don't ask me how he does it, but Tom Scott has a way of uncovering the most amazing locations and interesting facts all over the world. He presents all this to us in 3-4 minute bite-size clips. There are three 'video series' on his channel.
In Amazing Places he travels to intriguing – often scientific – locations: a research station in Antarctica that detects nuclear attacks, an old mine where they want to freeze 200,000 tons of arsenic dust, or a German town that is literally breaking apart.
In Built for Science he discovers bizarre structures built in the name of science: a nuclear reactor operated by students, an artificial earthquake machine, or WinterLab where they test the stability of shoes on a moving icy floor.
In Things You Might Not Know, he digs up some very interesting facts. Watch him find out how to make an International Standard cup of tea, research exactly how formation flying works, or discover why some forest fires are best left to burn.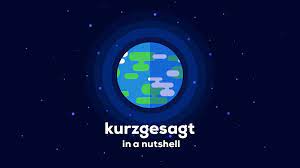 In a Nutshell creates stunning animations on a wide range of topics. Going from the Fermi Paradox to bacteriophages, designer babies, nuclear energy, black holes and the Ebola virus. Plenty of high-quality clips that will help you kill some extra time, and learn something new while doing so!
I was especially intrigued by the Great Filter video (explaining why the discovery of alien life would actually be our own doom).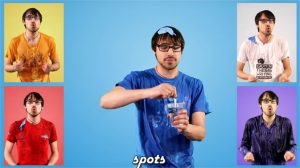 Take a popular song, cover it with a scientifically justified text, and what do you get? A lineup of musical gems that will stick in your mind forever. My personal favorite is Entropic Time, a cover of The Longest Time by Billy Joel. Make sure to also watch the making-of video.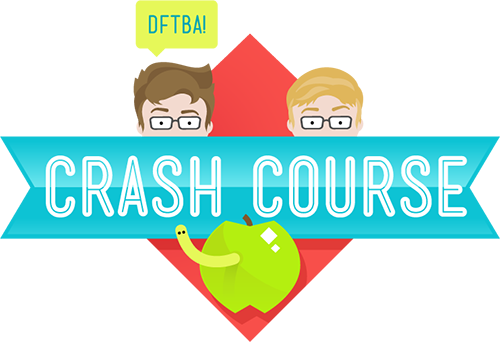 Crash Course serves you fantastic refreshers and even full Basic Science courses. A crash course in Chemistry? Well, that proved much quicker and more entertaining than what I endured during my Chemical Engineering studies. Also check out the crash courses in Statistics, Theater and Drama, Engineering Sciences, History, Computer Sciences, … Too many scientifically justified pastimes to mention. Pick a topic and get started!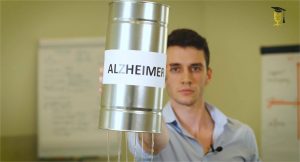 PhD students and postdocs pitch their research projects to the camera in just 3 minutes. This gives viewers a series of bite-size clips, providing a quick overview of the research landscape in Flanders: research into Administrative Law, Alzheimer's disease, exercise at school, …
Before appearing on camera, the researchers received some help creating their pitch. Who from? Us, of course!
The Dutch clips are subtitled in English, and vice versa. To turn on subtitling, tap the settings icon in the bottom-right corner of the video.
Hungry for more? Read the Dutch version of this blog post, containing some additional recommendations (in Dutch) not covered here. Such as the Nerdland monthly overview, or the University of Flanders.