Life is too short for bad presentations
Are you a researcher or a professional? Let us teach you to communicate in a clear and convincing manner. So you really make a difference.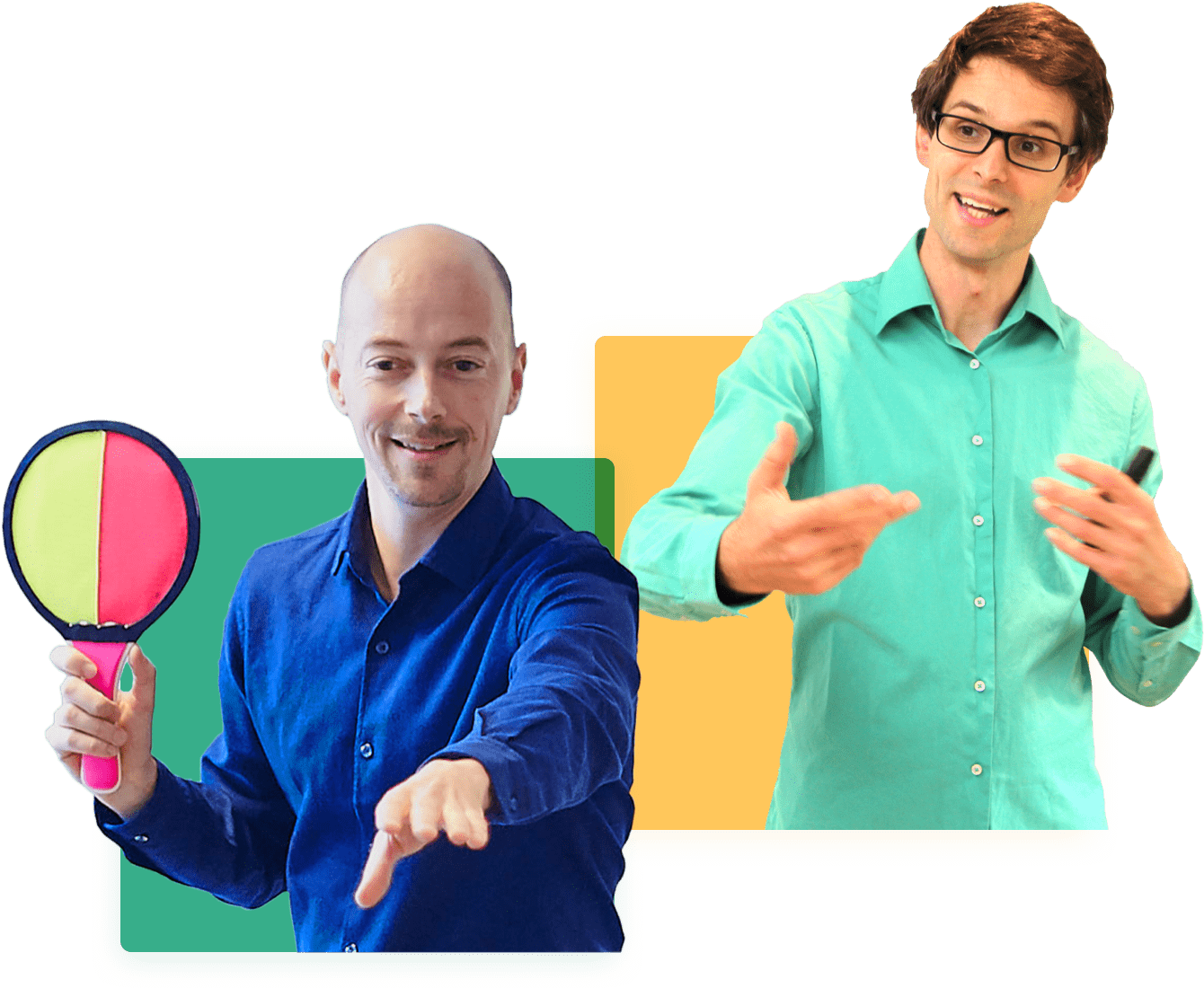 Workshops

We give presentation workshops, online or on location.

Coaching

Will you be presenting a pitch or keynote talk? Let us train you. Tailored to your needs.

Events

Research day, conference or other event? We'll make it rock!
Our workshops, online or on location
Our most popular workshops
How to present online?

How can you hold your audience's attention when presenting in front of a webcam? During this training you will learn how to get the best results: from interaction, empathy, to eye contact.

Presenting with impact

You learn how to present your complex message in a clear and appealing manner. Our focus is on content, performance, and slides. To get started right away.

Scientific posters

How do you stand out in a room with a hundred scientific posters? We will explain, step by step, how to translate your core message into a clear and attractive poster. Success guaranteed!
Our specialized workshops
Thanks to the The Floor is Yours presentation workshop the quality of the master's thesis presentations has improved dramatically.

Prof. Maarten Weyn

Applied Engineering Sciences, University of Antwerp

To prepare for my pitch in the context of my FWO PhD fellowship application, the presentation workshop was exactly what I needed. The clear theoretical guidelines, in combination with the personal feedback on my very own pitch, were extremely helpful. I now feel much more confident and well prepared for my pitch!

Merle Kock

PhD student, KU Leuven

Thank you for all your help preparing the "TED talks" for the VIB Seminar! It was the most useful information and guidance I have ever received in both my graduate and post-graduate career. I feel so much more confident in my presentation and communication abilities.

Maria Dzialo

Postdoctoral Researcher, VIB Lab for Systems Biology – KU Leuven Laboratory for Genetics and Genomics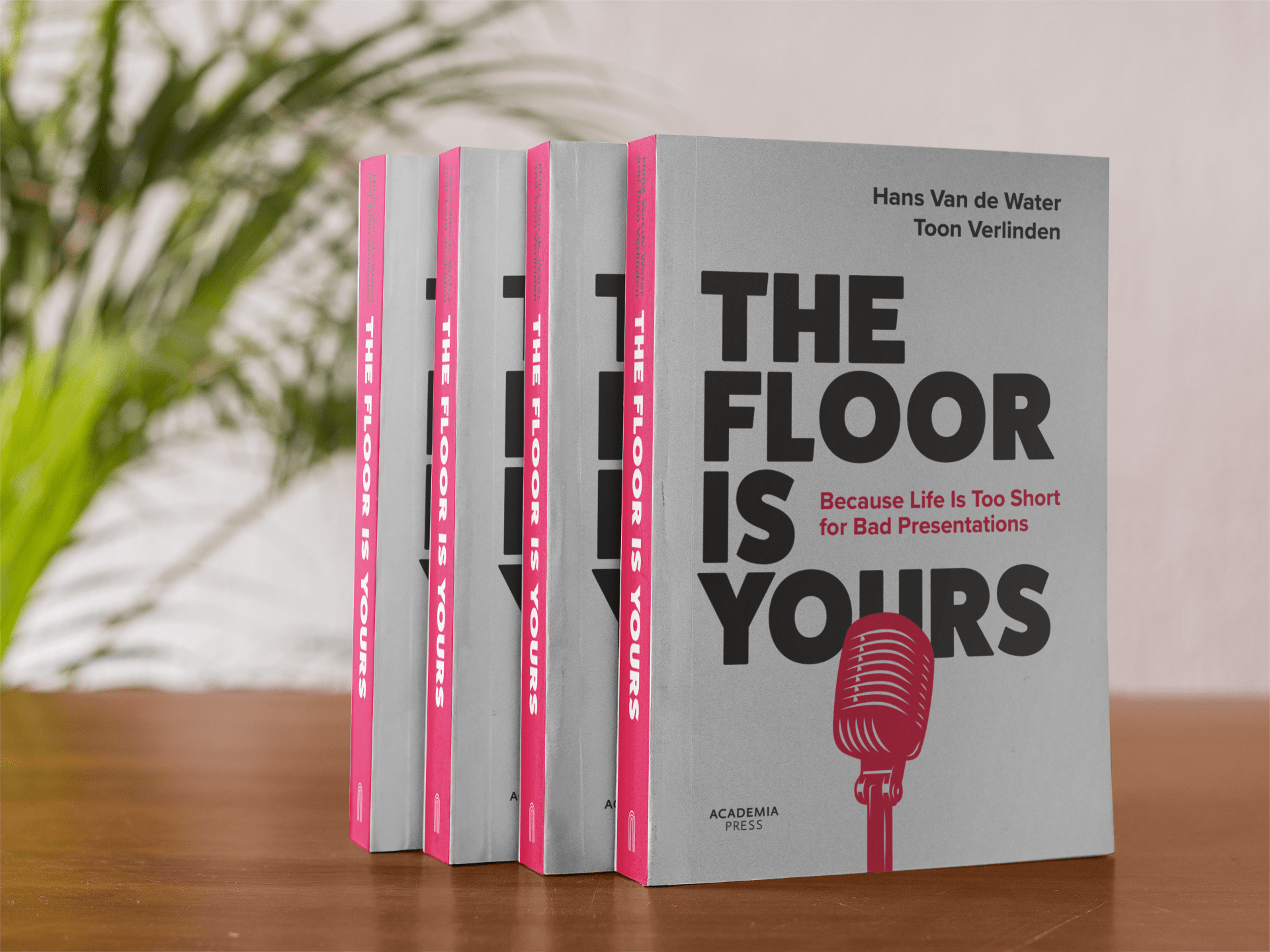 The floor is yours
Because life is too short for bad presentations.
Would you like a clear list of all the essential elements of a convincing presentation? Then this book is perfect for you!
Also available in Dutch.
Book: € 25.99, e-book: € 19.99
A new presentation tip in our monthly blog
It is Sunday, June 5th and it is 4 pm at the Nerdland Festival. I (Toon Verlinden) walk past one of the tents where a …

Would you let a toddler play with his food? You probably have an opinion about this. Suppose this question is the start of an educational video. …

You've been doing research for years. The results are so interesting that you want to do more with them than just publish a paper that …
We also organize events. And would love to to help you with yours.